HB-IGA "Genève", a Boeing 747-257B, seen pushed out of stand for it's daily flight to New York JFK.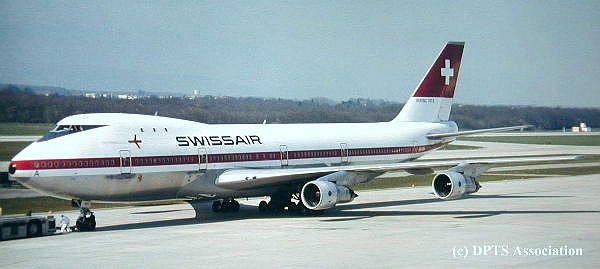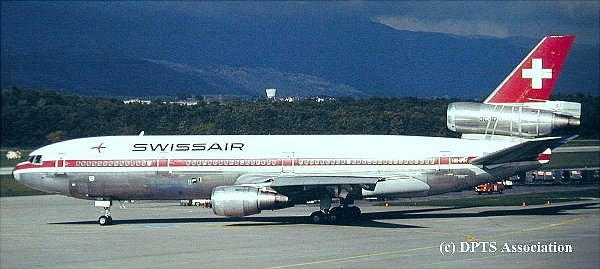 McDonnell Douglas DC-10-30 HB-IHH in the revised old colors with the cheatline going straight towards the nose radom is seen leaving the widebody apron for another longhaul flight to Africa.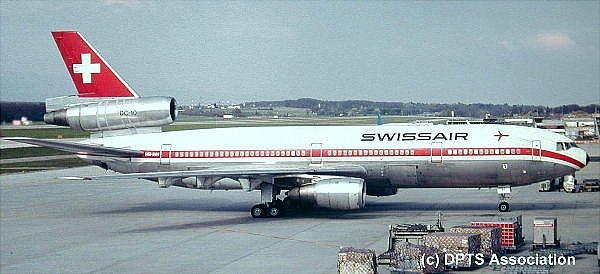 McDonnell Douglas DC-10-30 HB-IHH wearing the first variant of colors (with the cheatline going under the nose) seen parking on the widebody apron.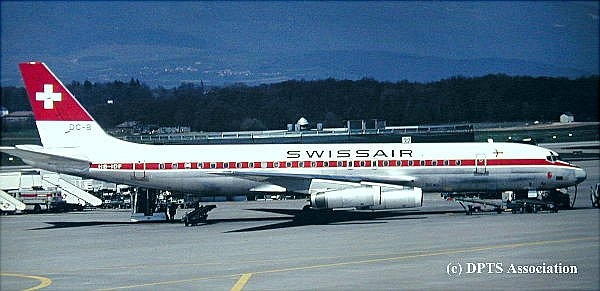 Swissair operated different versions of the McDonnell Douglas DC-8, including the -62 series of which HB-IDF was an example.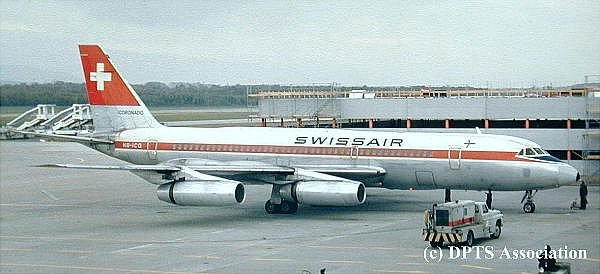 HB-ICG was one of several Convair CV990A Coronado operated by Swissair during the Seventies. It remains the fastest subsonic commercial airplane ever operated by the flagcarrier.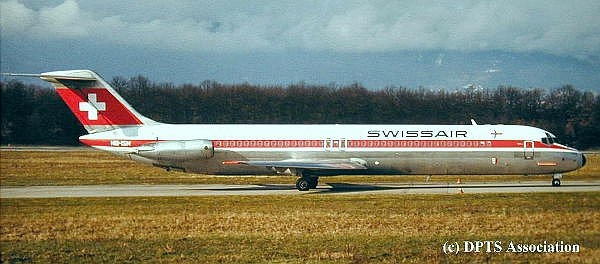 The longest McDonnell Douglas DC-9 in the red colors was the -51 series, and one example (HB-ISN) is seen taxying by for take off on runway 23.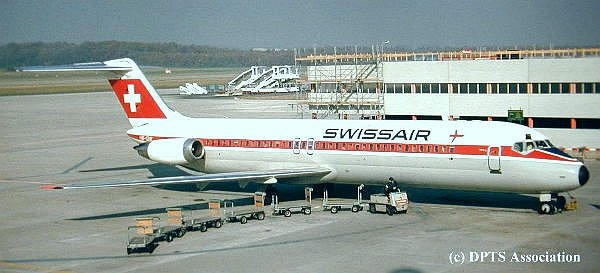 HB-IDW was one of the rare example of McDonnell Douglas DC-9-41 flying for Swissair. It was leased from SAS and is seen parked on the now gone stand 12, reserved for flights to Paris.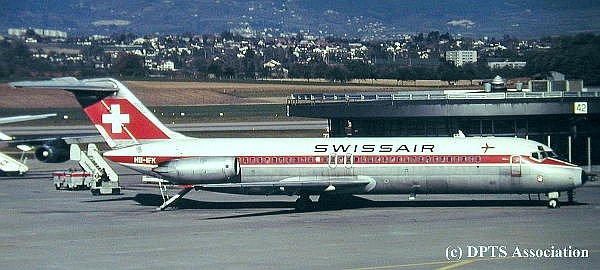 Swissair operated numerous McDonnell Douglas DC-9-32 during the seventies and eighties, including HB-IFK on various European destinations.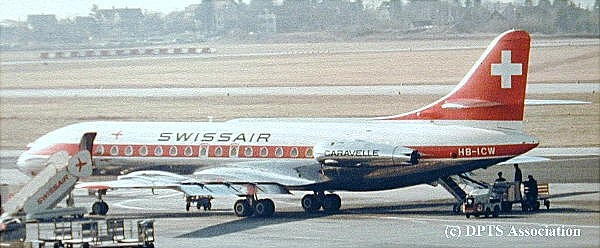 Sud-Aviation Caravelle III HB-ICW is seen waiting for it's passengers on the old apron now used for business jets.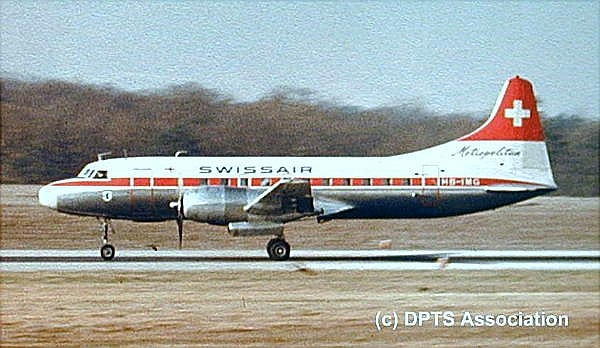 HB-IMG was one of several Convair 440 used by Swissair out of Geneva on European flights.



DPTS Association is grateful to the photographers who provided some of the older pictures.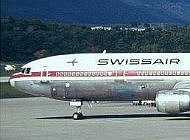 Last update: 23 November, 2001
















click to view other Swiss Airlines

(c) DPTS Association - 1999-2002 All rights reserved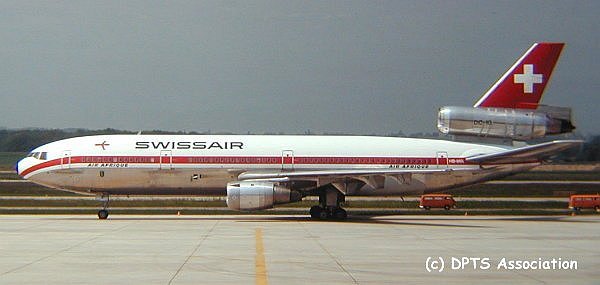 McDonnell Douglas DC-10-30 HB-IHA wearing additional "Air Afrique" titles on a codeshared flight.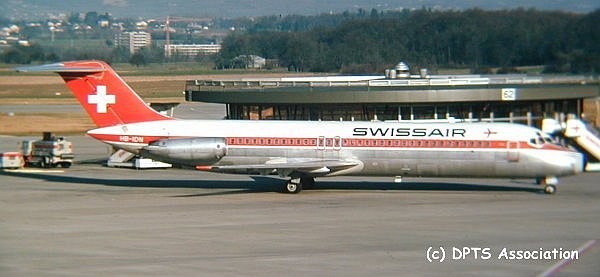 McDonnell Douglas DC-9-33CF HB-IDN was leased from Balair (hence the all red tail colors).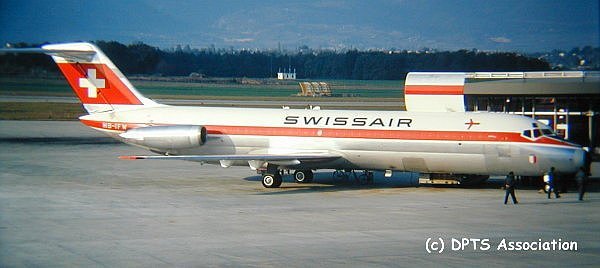 McDonnell Douglas DC-9-33F HB-IFW was a pure freighter and it is seen being loaded.