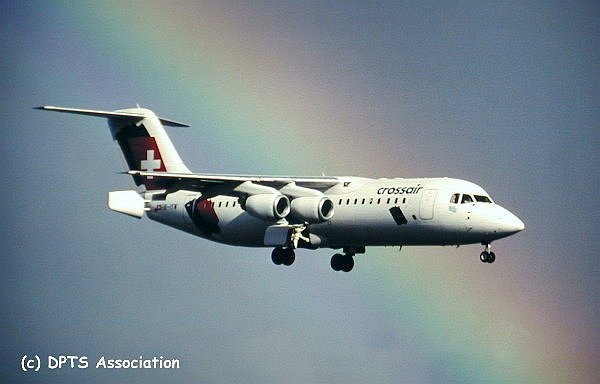 McDonnell Douglas MD-80 HB-INW is seen painted in the original colorsheme worn by the type.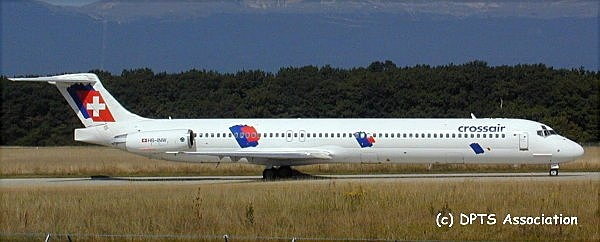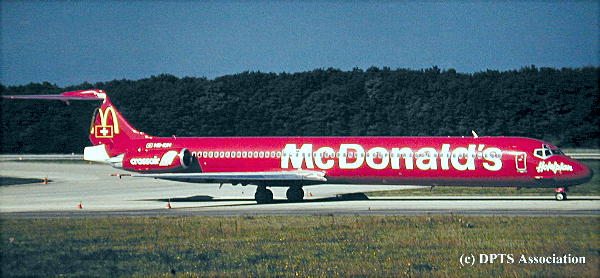 McDonnell Douglas MD-80 HB-IUH was the only aircraft of the fleet wearing McDonald's colors. It was nicknamed the "McPlane". It has been since repainted in the latest colorsheme.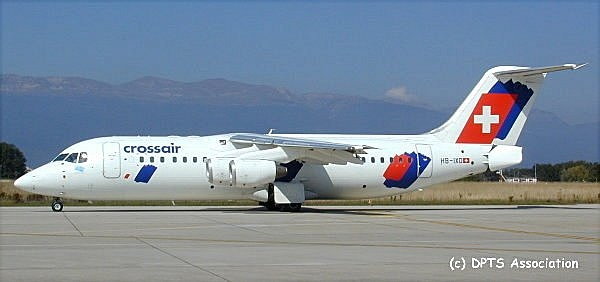 Avro RJ100 HB-IXO taxying in the old colors.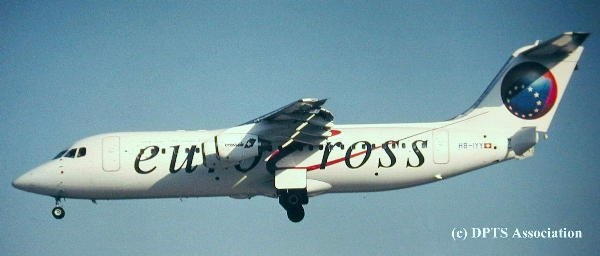 Avro RJ100 HB-IYY is the only jet aircraft of the fleet to promote the Eurocross (the Crossair Hub system at Basle Airport). It is seen landing in Geneva, and as the Saab 2000 only this side of the aircraft wears the special colors.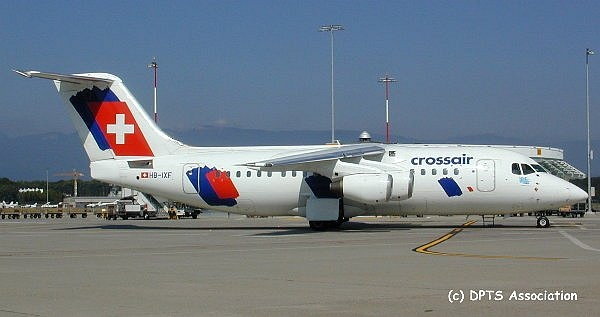 Avro RJ85 HB-IXF in the old colors.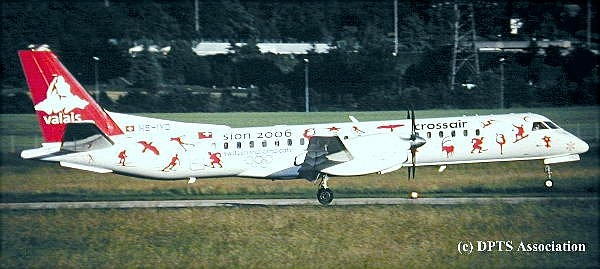 Saab 2000 HB-IYD, in the full Sion 2006 Switzerland Candidate colorscheme, is seen touching down on runway 23.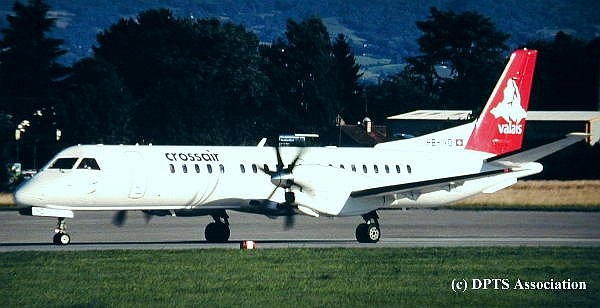 After Torino was declared winner of the 2006 Winter Olympic Games, Crossair quickly removed the fuselage stickers promoting the city of Sion on Saab 2000 HB-IYD. However it flew during a few days with a fully painted tail.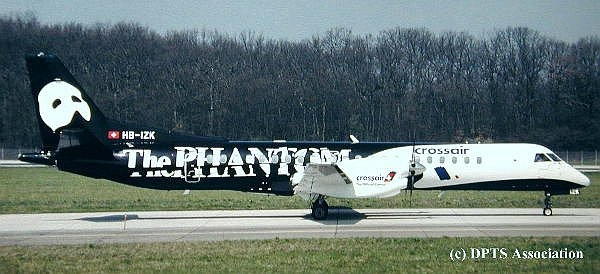 Saab 2000 HB-IZK painted in "The Phantom of the Opera" colorscheme.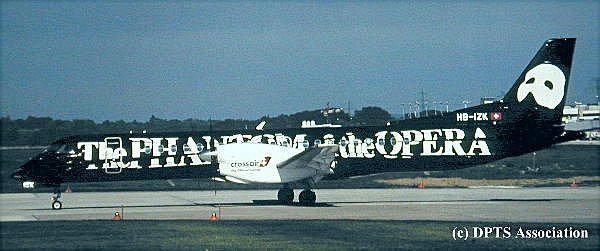 The same aircraft but seen this time on the lefthand side. Saab 2000 HB-IZK has since been repainted in the standard colors.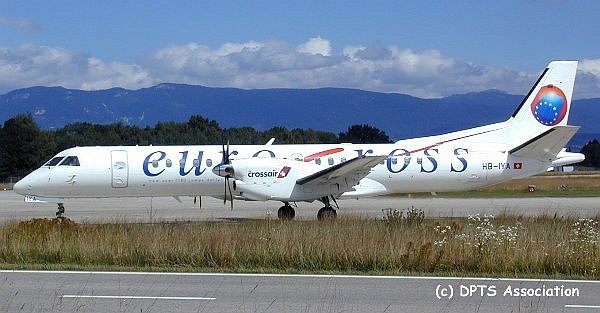 Saab 2000 HB-IYA painted in Eurocross colors, on this side only.


Saab 2000 HB-IZZ wears special "25th Concordino" colors, as it has been the 25th Saab 2000 delivered to the carrier.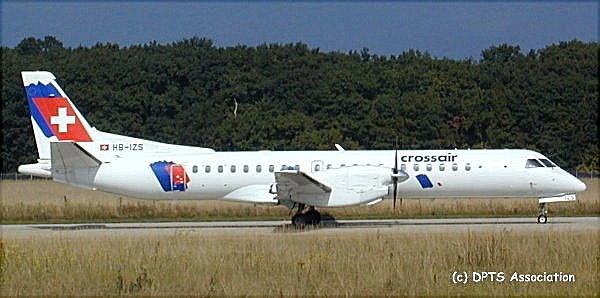 Saab 2000 HB-IZS in the full normal old colorcheme.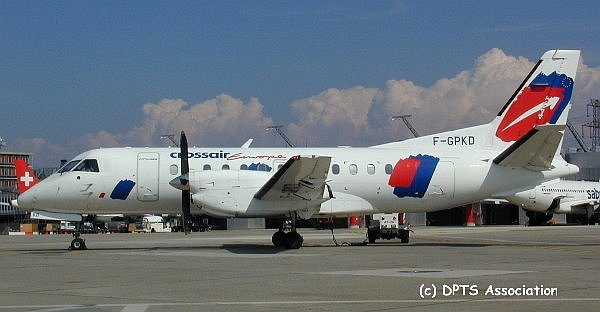 Saab 340 F-GPKD of the French subsidiary Crossair Europe. Both aircraft operated by the airline visited Geneva almost every afternoon for a while on a regular Crossair flight from Basle.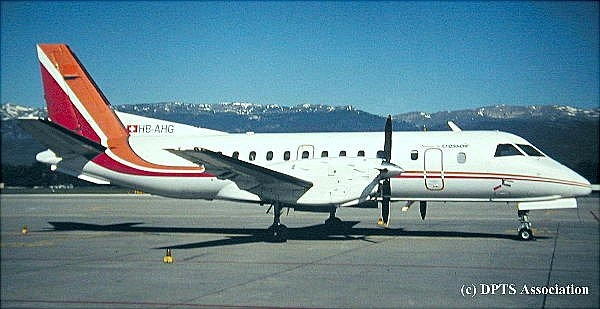 Crossair leased back this Saab 340 (HB-AHG) from Deutsche BA, and it is seen in this hybrid livery on April 17th 1997.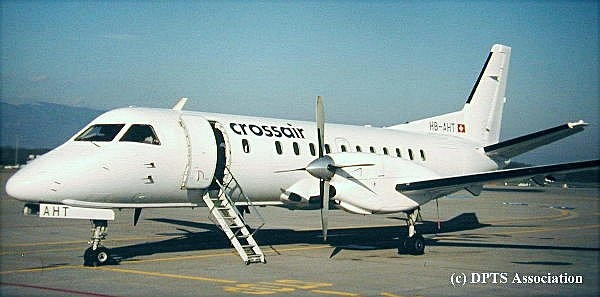 Saab 340 HB-AHT belongs to some aircraft that had been painted white awaiting resale.


Last update: 23 November, 2001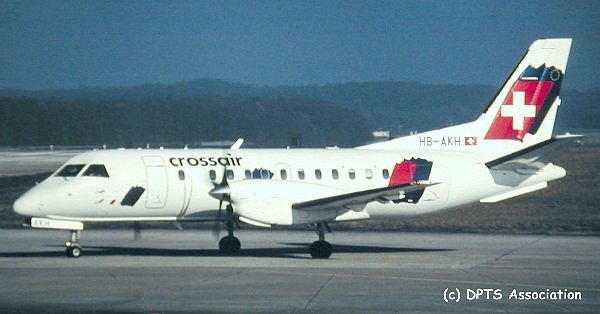 Saab 340 HB-AKH in the full normal old colorscheme lining up on runway 05.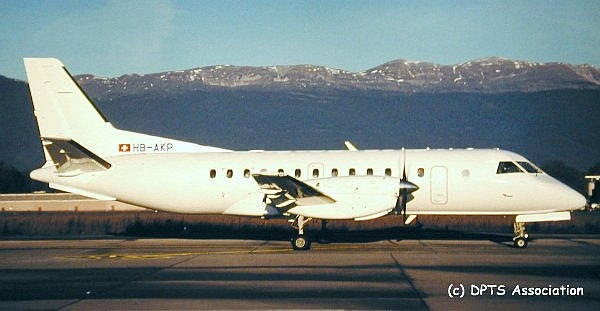 Saab 340 HB-AKP in all white colors a few days before going on lease to Nordic Airlink of Sweden.



click to view other Swiss Airlines

(c) DPTS Association - 1999-2002 All rights reserved



Avro RJ100 HB-IYW is seen crossing a nice rainbow after heavy downpours on Geneva airport.